New Customers Get Sunglasses In Their First Box! While supplies last..
The Nation's #1 Box Of Baseball Greatness!
How The Baseball Box Works
Tell us a little bit about your ballplayer, we use their name and shirt size to fully customize their box! Valued at over $45!
 Your first box ships IMMEDIATELY! After that, boxes ship on the LAST DAY of every month. After your first box, you can expect your Baseball Box to arrive between the 3rd-5th of every month, until you choose to stop! Oh, and FREE SHIPPING! Well, shipping is never free, but IT IS FOR YOU!
Sit back, relax, and wait for the doorbell to ring! Once your ballplayer receives their Baseball Box, there's only one thing left to do....PLAY BALL!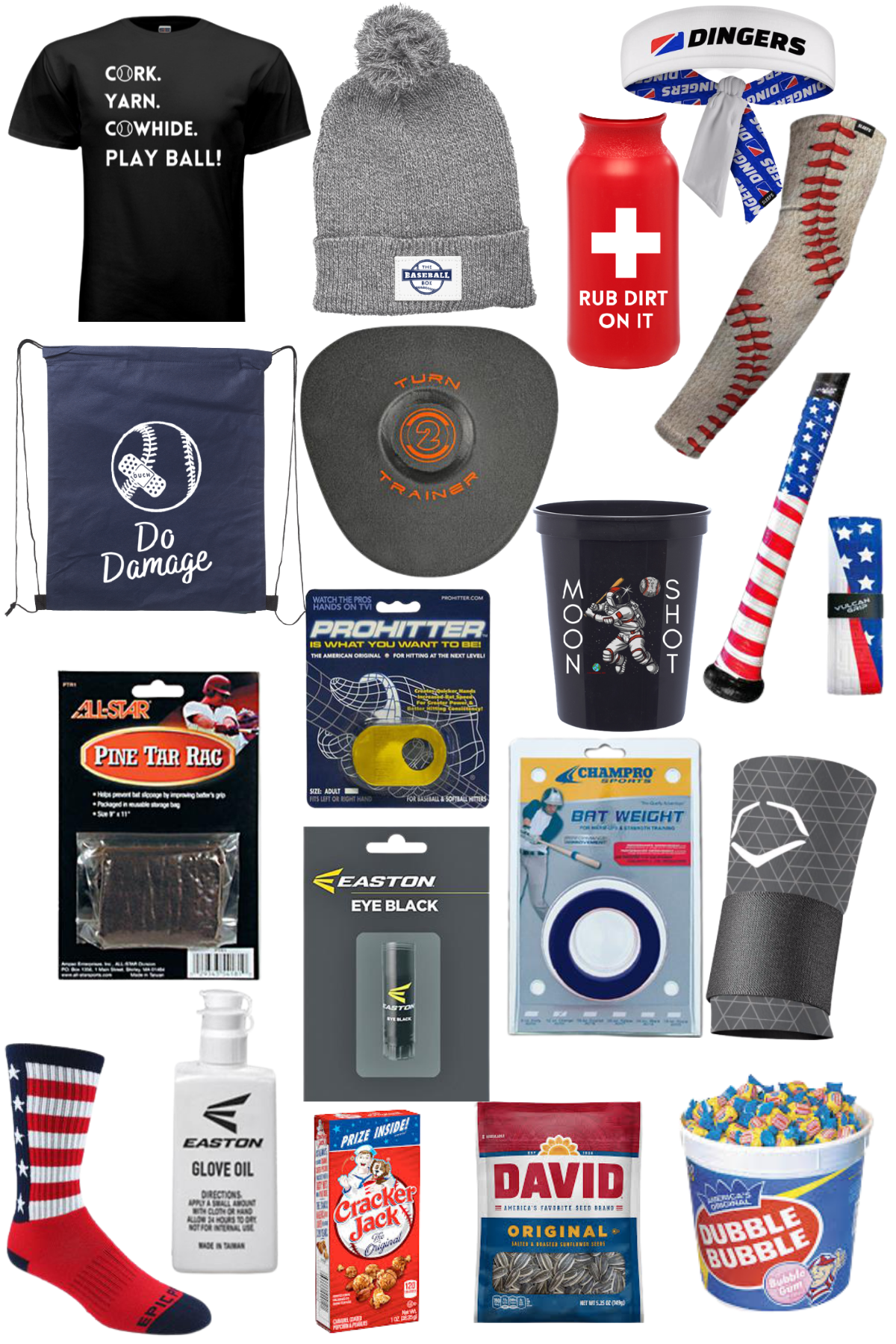 Every month includes new and exciting baseball accessories, apparel, customized gear, dugout snacks, and much more! Valued at over $45!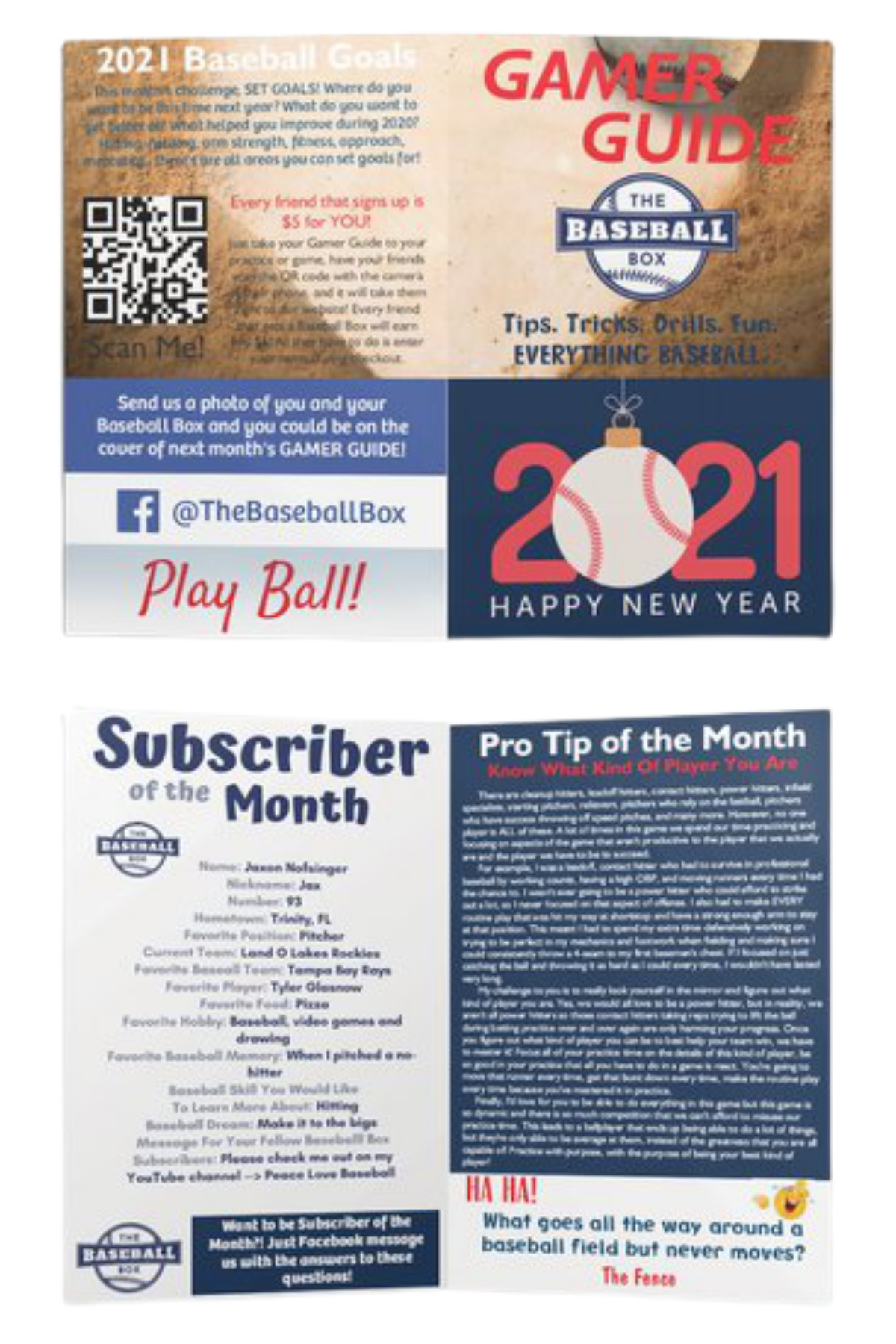 Every box includes our fun, instructional booklet called The Gamer Guide. This booklet covers a pro tip of the month, highlights one of our awesome subscribers as the Subscriber Of The Month, gives our ballplayers a good laugh with a monthly joke, and challenges them each month to keep working towards their baseball dream!
  Subscribers recieve an instructional video EVERY WEEK from our team of pros, for as long as you're an active subscriber!
Barbara H.

The Baseball Box Is My Son's Favorite Part of the Month, He Loves All of the New Gear and the Tips from the Pros. I Highly Recommend It!

Fred R.

My son LOVES it!!! Looks forward to it each and every month. Thank you!

Cherie P.

Wanted to let you know my son looks forward to his box every month! Thank you for doing an awesome job to make kids feel special.

Sarah K.

My son asks me all month when his Baseball Box is coming, the look on his face when his box finally arrives is PRICELESS!

Christine G

Evan opened his first box today and we loved it! Thanks for the great work!
This Month's Subscriber Of The Month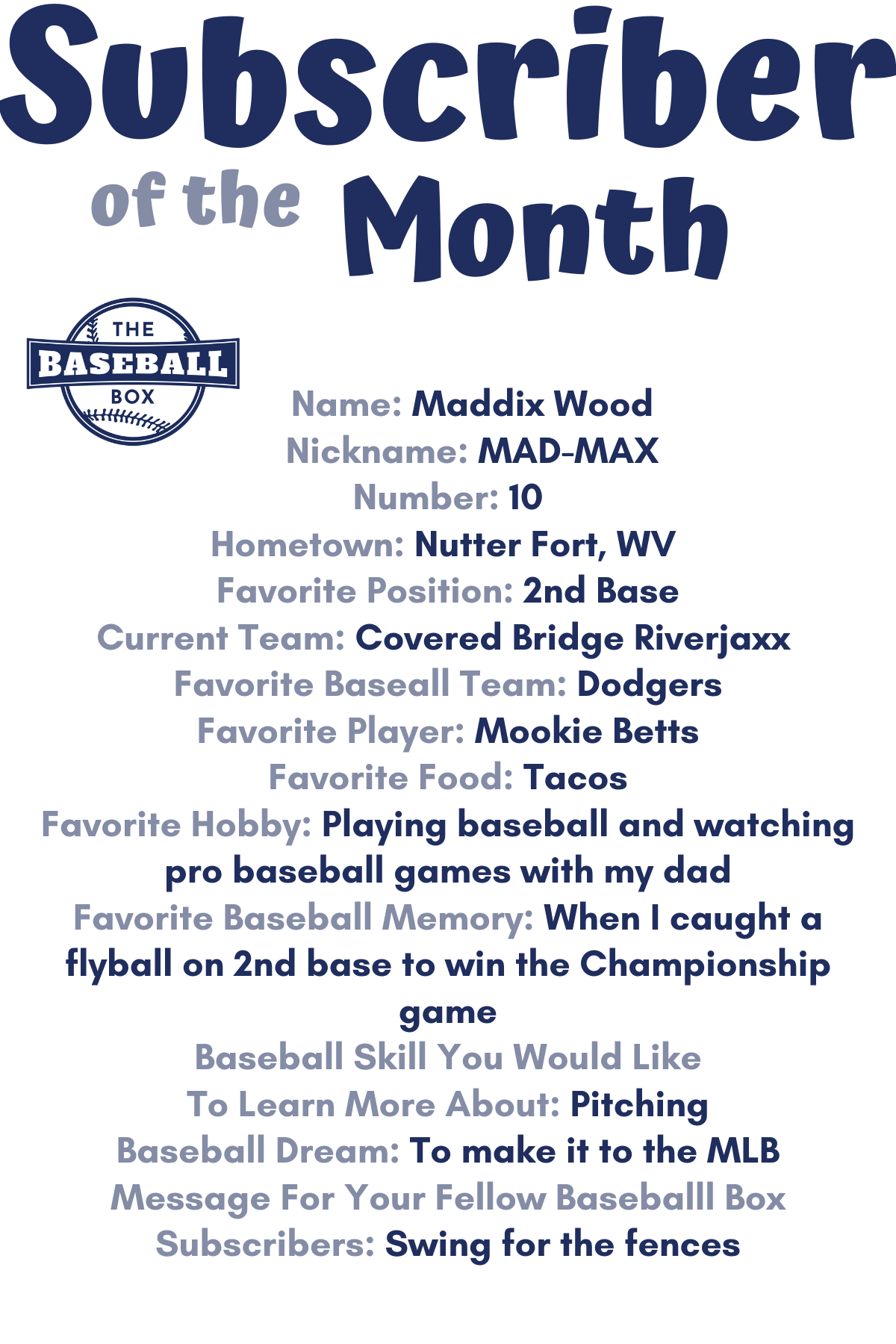 Stay updated on the latest in Baseball Box news, we also fill that inbox with tips and tricks to help your ballplayers shine on the diamond!