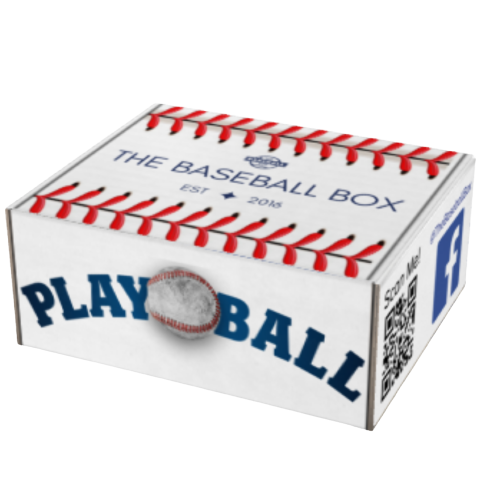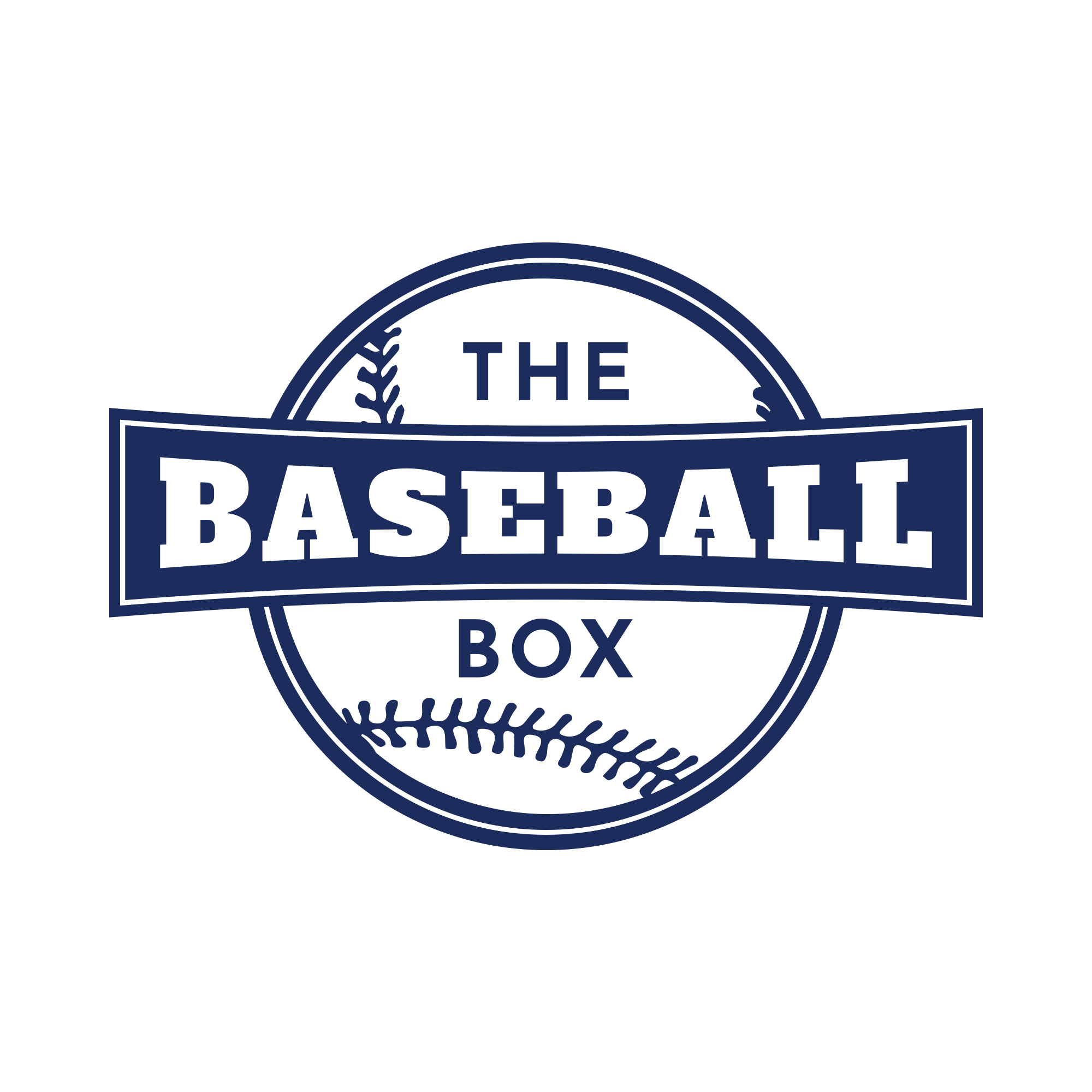 Let the month-long baseball party begin!
The Baseball Box is a personalized box of baseball-themed apparel, training aids, innovative accessories, custom swag, dugout snacks, autographs, pro tips, stickers, monthly giveaways and MUCH MORE! 
Holiday box and first box of holiday subscriptions will ship on December 5th ! 
All Holiday Boxes are entered into our Valle Pro Training Bundle Giveaway with the winner receiving a TRAINING BAT and 2 TRAINING GLOVES! 
Customization details are NOT needed for the one-time purchase holiday box
Want to hook your ballplayer up with an awesome box of new and exciting baseball necessities each month?! We've got just the box for you! Subscribe to The Baseball Box and enjoy a personalized box with their name on it every month; along with apparel, accessories, and gear they'll use and actually fits!
Next ship day for subscribers is 12/31
How The Baseball Box Works
Tell us a little bit about your ballplayer, we use their name and shirt size to fully customize their box! Every box is branded with the ballplayer's name, custom baseball apparel in their size, and a whole lot more! Valued at over $50!
 Your first box ships within a few days, check out our active countdown! After that, boxes ship on the LAST DAY of every month. After your first box, you can expect your Baseball Box to arrive between the 3rd-5th of every month, until you choose to stop! Oh, and FREE SHIPPING! Well, shipping is never free, but IT IS FOR YOU!
Sit back, relax, and wait for the doorbell to ring! Once your ballplayer receives their Baseball Box, there's only one thing left to do....PLAY BALL!
Every box, valued at over $50, includes new and exciting baseball accessories, baseball-themed apparel, customized gear, dugout snacks, our instructional booklet The Gamer Guide, and much more! Every box is unique, so you don't have to worry about recieving the same items month after month. 
Not only are the contents new every month, the Gamer Guide booklet also includes new baseball instruction and features a new Subscriber Of The Month each and every month! Simply submit answers to our survey questions and YOU could be featured in the following month's booklet!
While unboxing only takes about a minute, the excitement and motivation from your ballplayer's Baseball Box lasts ALL MONTH LONG! You may notice your ballplayer developing a new habit of checking the mail. Is it normal? No. Can we blame them? DEFINITELY NOT! 
The Baseball Box is a vision brought to life by a former player in the Milwaukee Brewers organization. A lot has changed since this interview took place in 2017 including a new name, new suppliers, new processes, bigger brands, better giveaways; but the goal remains the same, spread baseball joy and put a smile on every baseball player's face that we are allowed the opportunity to spoil!
/** * @var $module \Ucraft\Module */ ?>
Barbara H.

The Baseball Box Is My Son's Favorite Part of the Month, He Loves All of the New Gear and the Tips from the Pros. I Highly Recommend It!

Fred R.

My son LOVES it!!! Looks forward to it each and every month. Thank you!

Cherie P.

Wanted to let you know my son looks forward to his box every month! Thank you for doing an awesome job to make kids feel special.

Sarah K.

My son asks me all month when his Baseball Box is coming, the look on his face when his box finally arrives is PRICELESS!

Christine G

Evan opened his first box today and we loved it! Thanks for the great work!
This Month's Subscriber Of The Month 
Stay updated on the latest in Baseball Box news. We also fill that inbox with tips and tricks to help your ballplayers shine on the diamond!